Get Mobile Presence at a Low Cost
Global QR code scans have increased 16% in Q1 2012 compared to Q4 2011. With over 6 billion people around the world now using mobile phones and no signs of slowing, it's a sure sign to start tapping into the mobile consumer market. Whether you're a small business or an enterprise level corporation, if you're not engaging with today's mobile consumer you're losing out on potential sales. JumpSeat™ mobile business pages give your customers lighting fast access to purchase your products or instantly connect to you by phone, email or on social media sites like Facebook, Twitter and LinkedIn- all from a JumpTag Custom Code. The good news is it cost less than 25 cents per day to engage with today's mobile consumer, and more importantly you don't have to be a social media wiz or marketing guru to get started.
We've made getting started easy!
We offer three services and kept the process simple. Start by registering, subscribing, creating, sharing and tracking your results along the way.
How businesses are using JumpSeat
Below are a few examples of how businesses like yours are using JumpSeat™ to increase sales, engage with customers and connect with communities.
Educated Customers Buy More
An organic grocery store in Southern California profiled their local suppliers and used JumpTag Custom Codes to show their customers thirty second videos about their goat milk producer and cage free chicken farm. Customers could quickly get a glimpse into their high standard of organic products and make informed purchase decisions.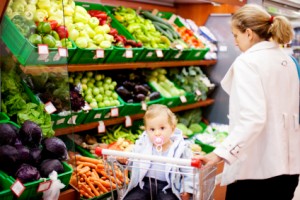 Promoting Sales
A Virginia based car dealership assigned each sales person a JumpTag Custom Code and placed it on their business cards. The same dealership placed a JumpTag Custom Code on a promotional banner at a local LPGA tournament they were sponsoring and offered attendees the chance to win a $1,000 off any vehicle by scanning the JumpTag Custom Code.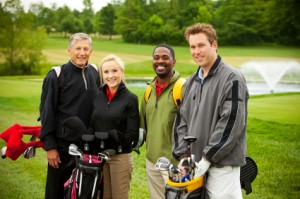 Anytime Access
A small custom cabinetry business wanted to make sure they never missed a beat with prospects by printing custom JumpTag Custom Code stickers and placing them everywhere from marketing pieces, on their yard signs and even on company vehicles; giving anyone instant access to their business 24/7.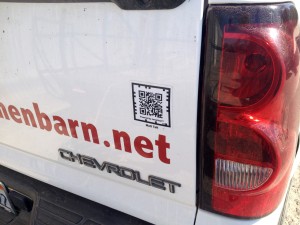 Increase Sales
When a international non-profit organization was looking for a direct point of sale tool selling tickets to an upcoming charity fashion show, they used JumpTag Custom Codes on marketing posters and on social media sites to give the visitor more information about the event and purchase tickets to the venue.